Fiere Customize Name – Burgundy
Details
Material: Premium Satin Silk
2 Measurements:

45 inch x 45 inch
50 inch x 50 inch

Finishing: Baby Seam
Wash & Care
Hand wash only, do not soak
Please be informed that colours may differ slightly due to camera flash / computer settings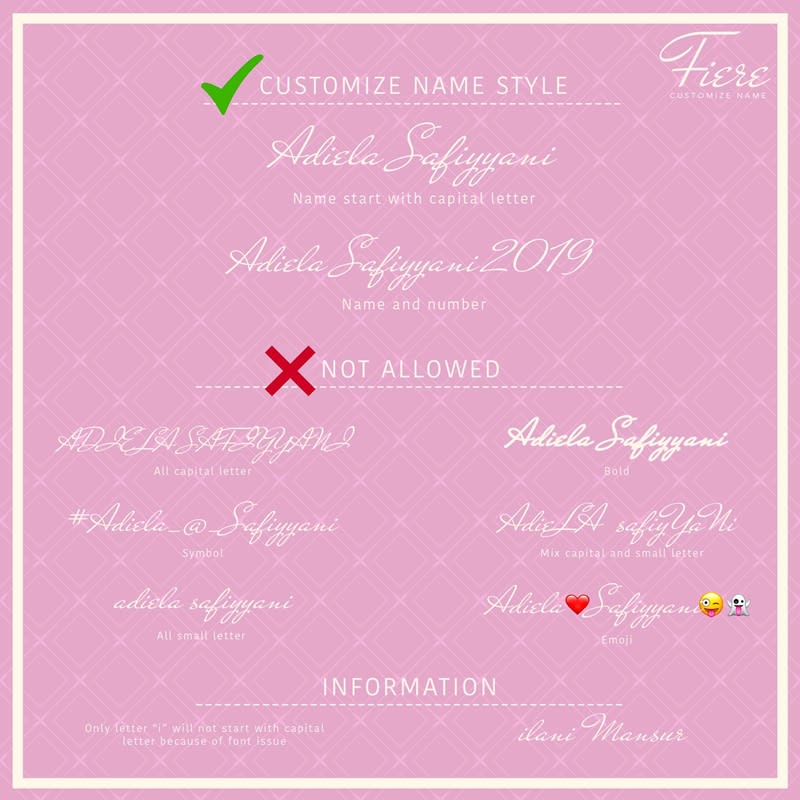 Introducing a customize name scarf in Malaysia. Our custom prints range is made of easy-iron, lightweight satin silk and has a soft lustrous shine. It comes with a free gift items and an exclusive box.
Fiere means 'Proud' in French. Proud of your name. Proud of your mom, sisters, friends, teacher, boss, company and you can write their name and give to them. Fiere have 10 delicious colors to choose.
Quality of fabric, printing and stitching is our priority, plus a custom name with geometry design that will provide an exclusive element and limited edition.
Only logged in customers who have purchased this product may leave a review.